Mrs. Hastings' Class
                   ** 2nd Grade **
*Apr. 6th - Apr. 10th*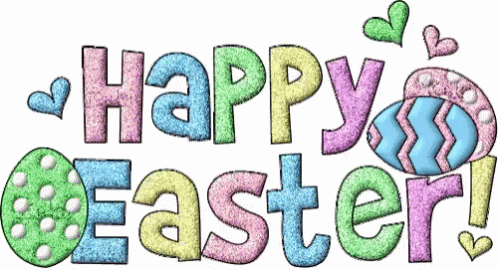 The warmer weather's coming!
This will be the specials schedule for this year.
Mon. -  Music    Tues. -  Gym       Wed. -  Gym      Thurs. -  Coding/Library       Fri. - Art
           Welcome to my work space at home.





** Update - Apr. 7th -   Scholastic Book Club orders for April may be made if you use the link below before Apr. 24th.   Please be aware that orders will be shipped in one shipment to my address (not the school's) and I will set up a pick up date.  If as a parent they now allow you to have an order shipped directly to you, then doing that would be the best option.  Thank you! **  
Link:
                                    https://orders.scholastic.com/GXTD8
** Update - 
Apr. 7th
- Those students who had ordered in March, but the order had not arrived will be getting it soon.  I've been in touch with Scholastic and I will let you know when the items arrive. ** 
  ** Update - 
Apr. 8th
-  The
Scholastic News
and the
VocabularySpelling.com
are
required
if you have internet.  You are encouraged to do the other websites, but those are optional if you feel you do not have the time.**
 **   Update -
Apr. 9th
- We have had some  beautiful nights to observe the moon lately.  One app that I enjoy using on my own and with students lets us see the night sky, stars, and constellations.  For those interested - Sky Watch - it isn't free, but low cost. Hope this brings some calm moments for those interested. **
** Update -  **
** Update - 

Mar. 26th

- Look under the Math and Reading sections.  I've added some study island assignments that are due by Apr. 3rd.  These should not take too long.  I did get on the website this afternoon and without any difficulty. **
**  Update -   **
**   **
**  **
 ** I hope to add some information during the week so check back daily! **
**  You all received your Special Bags.... Good Luck! **
     ** During the week you decide when you complete each assignment  **
** The week's work should be done by the Friday of each week **
**Blog ** 
 ** There is a link to click on at the bottom of this page. ** 
** Be sure to click on 
'Older Posts" when you reach the bottom of each page if you haven't seen pictures from earlier.**
Internet Info
sn2.scholastic.com

Hastings' Class
www.studyisland.com

User - 
See paper sent home.

Password -
See paper sent home.

Choose -

US programs

2nd Grade Common Core



www.iknowit.com

User & Password -
See paper sent home,
Apr. 3rd



www.readworks.org/student

Class Code - See paper sent home, Apr. 3rd






www.Spellingcity.com

User and Password
info. - See paper sent home, Apr. 3rd



Reading -    Read, Bad Dog, Dodger. You will also be reading Scholastic News each week.   If you have books at home, then it would be good to read a few minutes each day. 

  The vocabulary words you cut apart each week need to be practiced so that you know what they mean.  Remember that during vocabulary games you need to be able read the word orally and use it in a sentence in order to roll the dice.  




 



Study Island - Choose US programs - 2nd Grade Common Core - ELA - Do 2a & 2b







Story Words :  (Need to be able to read these)  


 chased   grabbed   wagged   chewing   practice   dripping   treat 





Amazing Words- Students don't need to spell or read all of these words.  They just need to know what they mean when they hear them. 




     behavior  obedient  consider   cooperate  confident  companion  reprimand  properly     


   Question of the Week - 






   How can we be responsible animal owners?  





     

       **The most important point in spelling is to understand the pattern being learned and how it applies to all words. **         
     We have discussed base words and some suffixes already such as when we add -ing or -ed to a base word.





Spelling words are on the top of page 413. 
* The pattern this week is for silent letters in consonant pairings such as the k in knife.  The g is silent in sign.  The b is silent in limb.  You don't hear the w in wrench *

  


   The consonant pairings this week are kn, wr, gn, and mb.

 
Language -      Please remember to look at the information at the top of any worksheet you do.  There is often reminders for you on the concepts you are learning.   You also will be writing one complete sentence each day in your daily journal telling about something you want to share about that day.  Please start each day by writing the date.
This week students need to focus on using I and me correctly.  During our class discussions when responding to questions orally students would often use me when I should have been used. 
 For example :  Mom and me went to the store.   This should be - Mom and I went to the store.
Math -  We are continuing our work with telling time.  Please have someone ask you what time it is occassionally during the week.  We have begun reviewing money identifications and values.  These two weeks you will be practicing adding up change.  Remember to use the coins.  You can match the coins with each problem.  Then place the coins from greatest to least in value for each problem before you try to add them up.  It will make the adding much easier.
Study Island - Choose US programs - 2nd Grade Common Core - Math - Do 2a & 2b
** Update - On the number of the day forms students may need a reminder on what  "a different way" means.  This is the question that most students have a problem with.  We want students to think of a number as being able to be broken up (or reached) in more than one way.  
Example:   354          Expanded form would be....  300 + 50 + 4 = 354
                                   Options for a different way could be...
                                          250 + 104 = 354     or    340 + 14 = 354     or    20 + 334 = 354   and so on...
Science / Social Studies and Global Awareness -    This week you have a Scholastic News to read and complete the worksheets.  Please remember to answer each question by writing in a complete sentence.  If you do not have internet access, then you will not have to complete the 'Watch the video' page.
 ** Tip ** 
 Phonics / Spelling 
When trying to spell a word you don't know, try 'tapping out' the sounds.  Now 
match the letters to the number of sounds.  Practices recognizing spelling patterns which may include blends, digraphs, r-controlled vowels, or dipthongs.  This also works on separating each sound that should be heard separately so you don't jump over a letter when writing it down.
For example:    sip  -  3 sounds (_ _ _) &  3 letters - s-i-p  
However......        ship  -  also 3 sounds (_ _ _)   But... 4 letters sh-i-p
car  -  2 sounds (_ _)  But 3 letters  c-ar
**Click on the link below to see the blog.**
    ** Goggles and Glitter in Grade 2 **